Hooray! Here Comes Gen Z!! (Chapter 10 and Chapter 1)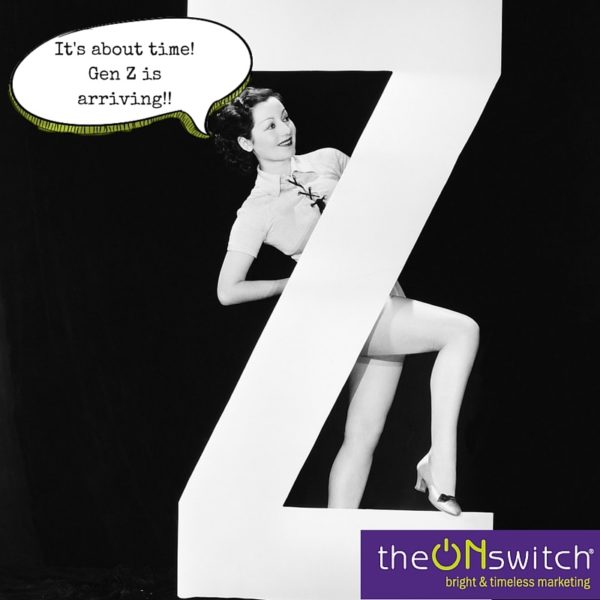 Reading Time:
2
minutes
Eyes and hearts wide open!
This is the final installment of Millennial Mania…a 10-part overview of facts and trends you might find useful as you navigate the generational and digital divides.
Before we move on to our August theme which is (literally) FUN — past and present — here's a glimpse into the future.  The next group (or cohort, as some of the articles like to call them, as if we are in the midst of some big anthropological and cultural study) arriving in the working world is General Z. They are fundamentally different from the group that came before them. Born 1996 to 2010, they are true digital natives (and prefer Snapchat and Whisper over Instagram). They are aware and caring. They will act more like their grandparents than like Millennials in many ways, according to this New York Times article. I like the way that sounds already!
This is indeed a whole new chapter in the evolution of the workplace. They are described as complex, challenging, and entrepreneurial. By 2019, 30 million of them will be employed. Many of them lack social skills (having grown up in an entirely digital world), so we will need to "socialize" them, according to these tips.
But they seem to be an incredibly industrious and cool bunch. They'd rather do something productive than just "hang out" and more than 50% of them plan to start their own business ventures and expect to make mistakes along the way. This terrific report from E&Y offers lots more insights!
How can you prepare for this new group?
Read this blog and click on the links (of course). Here are a few more things you should know about Gen Z and work.
Hire a couple of them now as interns and pay them fairly. Investing in training will pay back in the long-run. (I speak from my own experience…they are wise beyond their years and generally very self-motivated and industrious!)
Learn how to speak their language, so you'll understand what they're talking about.
Above all, be patient and collaborate with both Gen Z and Millennials. Keep in mind that every age group has had its own style, opinions, and mistakes to make along the way. As Boomers, we have an obligation to pave the way for all generations to succeed.
Hope you've enjoyed the series! If you missed any installments, just subscribe to the Bad Girl, Good Business blog. And follow theONswitch on Facebook, Twitter, Instagram, LinkedIn and Snapchat if you want more. (But I confess, I'm still not totally into the whole Snapchat thing…I'll leave that to the Z's)
P.S. I'm teaching lots of workshops these days on cross-generational relationships, digital media for Boomers, content marketing and martech (marketing technology), women's empowerment, and re-branding yourself in the digital age. Please get in touch if you'd like me to come to your conference, membership group, or other "cohort."