The New Brand & Breed (Tech Day 2016: Part 2)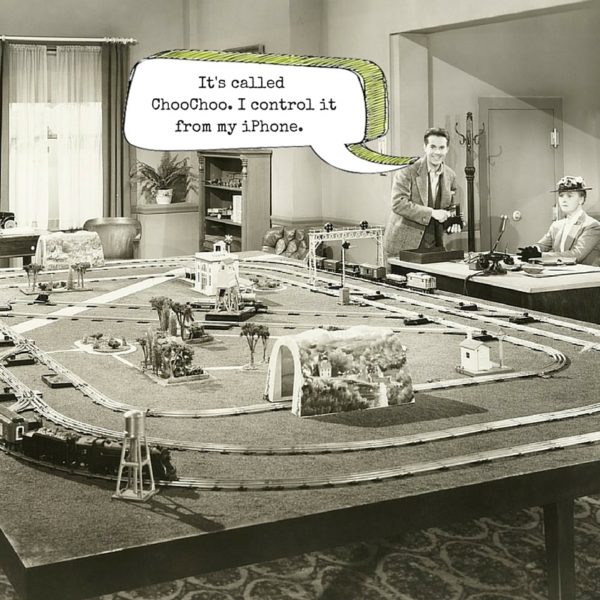 It's not your momma's business model!
We all know that thousands of millennials are venturing out on their own to follow the Zuckerbergian model of success and wealth. They are building tech-enabled businesses to solve problems (or not — see Part 1).
But, despite their desire to innovate and be free in their entrepreneurial spirit, I noted some patterns at Tech Day that actually seemed pretty "sheep-like" in terms of how these tech-driven entrepreneurs are approaching their new ventures.
NOTE: I am NOT judging…I am simply observing. I have incredible respect for this generation of entrepreneurs. I have become, as a Boomer with dual-citizenship in the old and new business worlds, something of a marketing/workplace anthropologist — trying to deepen my understanding of this new breed of business person. Many of them will wind up way richer than I will ever be. Knowing who they are is essential. (I do find myself wondering too what will happen to those who don't get funded. Will they work for other people? Go on to continue to invent new things? Fold sweaters at the Gap or make lattes, muttering about their brilliant invention for years to come? Or perhaps even hire a "grey hair" to help them build their businesses. We DO know some stuff!)
Naming: The trend in product/service naming seems to fall into two categories — a word in which all or most of the vowels have been removed OR something that sounds like gibberish a baby would say when first learning the English language. Google is a great name. And Uber has meaning in another language. But one will need to build a hell of a lot of brand equity for some of these hard-to-spell and hard-to-say names to catch on. But maybe we won't be spelling or talking in the future because of  the following Trend 2.
Communicating: Although some of the entrepreneurs at the show were fantastic at engaging passers-by, others were staring at their phones or answering questions with grunts or monosyllabic answers, even when asked what their product or service does. Call me old school, but the elevator speech is still relevant today, even if the elevators are faster and more digital. I was wearing a press badge, and entrepreneurs had an opportunity to gain online exposure. If I were an investor, I might have come to the show with a fat wallet. And please guys — take the earbuds out when you're doing booth duty. I don't know if you're listening to me or are on the phone (or communicating with your home planet).
Collateral: Trade shows (whether they are millennial- or Boomer-intensive) are all about food and swag. Candy was everywhere. Lots and lots of candy. People were wandering the floor in sugar shock. Someone was even spinning cotton candy. The most popular giveaway seemed to be hipster sunglasses. (I think the exhibitors got their swag ideas from Bar/Bat Mitzvahs) and stickers. (Am I supposed to put them on my laptop? My refrigerator? I'm confused.) I also picked up a "Flashing Mouth" from theinventors at Cornell's booth. I couldn't resist. Speaking of swag, I met the guys from Gooten, who actually have a great model for designing and ordering it. AndGabriel uses technology to simplify the whole process of client gifting.
Co-working: Business dorms abound. Lots of companies at the show were offering entrepreneur-friendly work environments. I actually love that trend. As a long-time WeWork member, I view co-working as one of the best trends to hit the small business world — ever. Having once had my own office, I came to realize that being responsible for furniture, equipment, and refreshments was a total drag. Downsizing or upsizing was tough. I will never again need or want dedicated space. I now also have an app that connects me with the thousands of WeWorkers all over the world. Now, you can choose your "community" based on decor, location, and what kind of beer the space serves.
Connection: Only time will tell. I got one e-mail immediately from one company I connected with and another thank you note from a company I mentioned in Part 1. Kudos to you guys  at Momencio (the company with the cool trade show lead capture, tracking, and follow-up technology)! I realize that trade show follow-up is a bitch. You come back from a show with a giant stack of business cards (or some other non-paper form of leads) and have to figure out what to do with all of them. New business comes from relationships — live ones and technology-enabled ones. I am hopeful that some of the people I met will follow-up with me…it will renew my faith in old fashioned human communication.
Speaking of sifting through business cards, I've already sorted and categorized the ones I picked up. My final installment (Part 3) will deal with some of the new apps and inventions I saw that I think have true value — utility and entertainment — for all generations.