Marketing Tech Stacks: Like My Shoe Collection (But Not)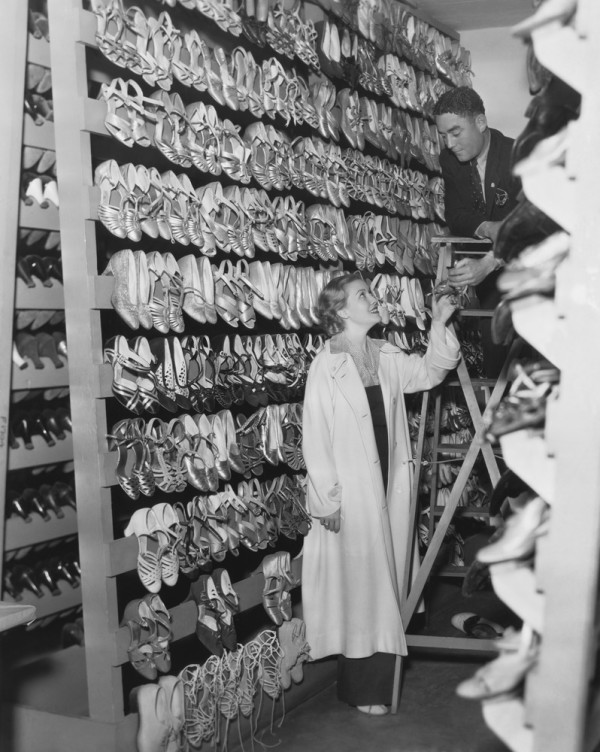 I must have missed the memo about marketing tech stacks…
I was clueless about them until a few months ago. I've been dealing mostly with "little data" over the past 12 years since I started my own business. I avoided big brands like the plague. Having worked for them, I was simply tired of the bureaucracy and pace of innovation.
But something changed radically in the marketing world over the last few years. I guess I wasn't completely fast asleep at the switch because this is the first real mention of marketing tech stacks in the advertising trades, and that was 2012.
One of my clients uses marketing tech stacks, so I felt obligated to really understand them, so I could talk intelligently (rather than faking it). And now I will share my new knowledge with all of you.
So…what are marketing tech stacks? And what's this about my shoes?
In plain English, they are basically "stacks" (or groupings) of technologies that do useful things for and provide valuable information to businesses. And, each layer of the stack provides an important role in analyzing or managing data and communicating with customers. Because we now have lots and lots of data. And hopefully lots of customers and prospects.
We women who have big shoe collections know that each pair has an important function. We've got those 20 year old stinky sneakers…the painful yet hot 4″ heels…the boots (of varying heights)…maybe even bedroom slippers. But one can now buy all kinds of organizing boxes and racks so they are neat and tidy and you can easily find the pair you want. We also take our hosiery very seriously…more choices than ever before…over the knee, ankle length, thigh-high, patterned, solid…it goes on and on and on. And, like tech stacks, they all work together to make you look good.
Except, in the case of tech stacks, you're looking good to management and shareholders because you know what's exactly going on with your customers in less time…you'll make better decisions…you can be more precise and profitable and effective in your marketing. And, in the case of the shoe stacks, your feet will just feel close-to-perfect each day and you'll save time because you can find those red suede boots with the chunky heel that will look great with the black striped stockings and the black sweater dress.
I just read about the Stackie Awards. (Yes, there is such a thing.) Here are the winners. If you don't understand the whole concept yet, you can look through the award winners' slides and click on the links, below.
I "get" it now. I've graduated from being a small data lover to a big data lover. But I'm still waiting for someone to come up with an award for shoe closet organization. I may have a shot at that one!
Stack these up and read them!