Why you should keep your resolutions to yourself (and other end-of-year wit and wisdom)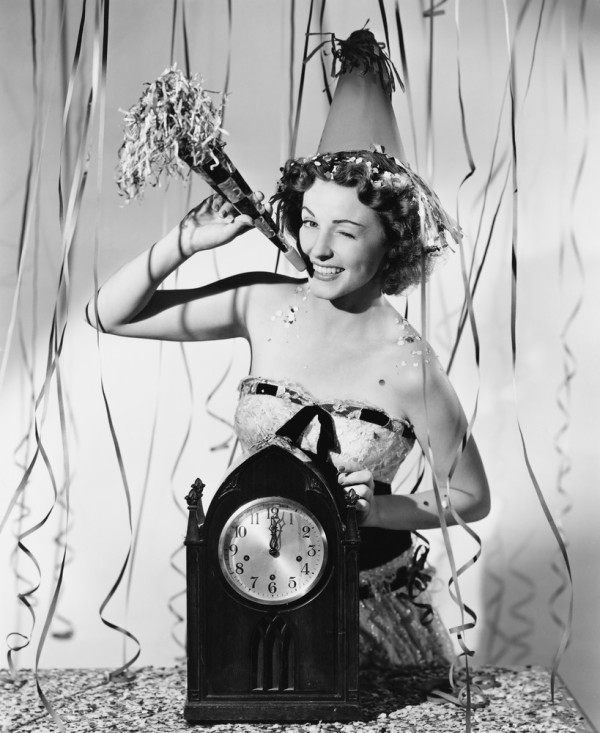 I've lived through almost six decades of New Year's eves.
Some things haven't changed. Others have evolved along with the tastes and trends of the times. To celebrate the end of 2015 and the start of 2016, here are 15 interesting, useful, and random tidbits about the final day/night of the year.
Stop telling people your resolutions! An NYU study indicates that going public with your goals makes them less likely to happen.
New habits take 21-60 days to take hold. So, any resolution you DO make won't click until March or so.
Just 8% of people who make resolutions keep them. That's way fewer people than watch the Super Bowl, according to Forbes.  So, maybe I should just resolve to watch the Super Bowl.
Among the resolutions that successful people make is "not caring what other people think." Wow! I've already achieved one of my resolutions. (Oops…I wasn't supposed to tell you that! See #1.)
We all just wanna be happy, according to Inc. Magazine's interpretation of resolutions, based on social media chatter.
Here are the top ten places to celebrate the new year, according to National Geographic.
If you're looking to celebrate on a budget, don't go to Dubai. Or Ruby Tuesday in Times Square.
If you fail to kiss someone at midnight, you might have a year of loneliness, according to some superstitions. Uh oh.
Forgot the lyrics to Auld Lang Syne? Or, just want to know what the hell it means? Here you go!
More than 200 new laws will go into effect in New Hampshire on January 1, 2016. For a small state, they sure have a lot of rules — including one related to the mutilation of lobsters. Bored on NYE? You can memorize them all! 
Speaking of small and quirky, here are some bizarre New Year's Eve traditions.
The first Rose Bowl was played on January 1st, 1902. Michigan won. Go blue! Here's the complete history.
And this live broadcast has been memorialized by the web as being the most disastrous New Year's TV show of all time.
Twitter will have people in the crowd at Times Square to "curate tweets" during the ball drop. And of course, there will be a hashtag.
But all this talk of curated tweets and $1,400 dinners is making me feel a bit nostalgic.  You can join me in watching Guy Lombardo's final New Years Eve here, thanks to the miracles of modern technology.
May you have a wonderful New Year's Eve (hopefully with that kiss) and amazing 2016! And be happy!!!