Nine Months: Re-Booting & Birthing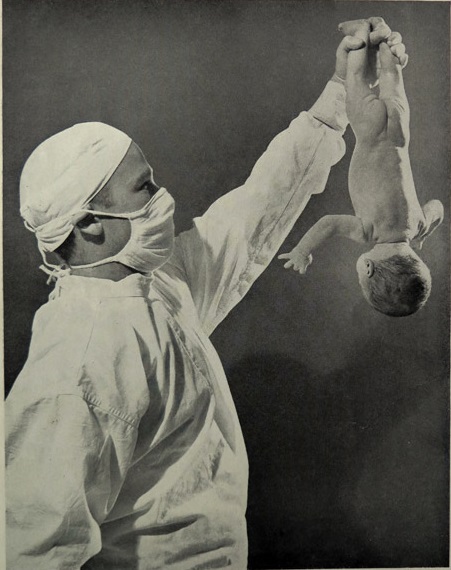 Reading Time:
3
minutes
Don't worry…this post will not include graphic photos or descriptions of labor.
It is simply a recap of the past nine months (plus a week or so) in my business and life.
I did something in December of 2017 that many describe as "bold." I moved to Arizona, where I knew no one (other than my 92-year old mother in Tucson). I picked it because of the growth in the tech sector, among other things — including palm trees and mountains.
Thank you for admiring my outward fearlessness, but I have to admit that, at times, it's been scary as hell, painfully lonely, uncomfortable, queasy, and weird. Much like pregnancy (which I went through twice, resulting in two amazing daughters).
But back to business…
Patience has never been a strong suit, but hanging in for nine months is starting to pay off. Here are nine accomplishments/lessons learned.
I'm well on my way to establishing my personal brand and subscription-based products/services. I'm still looking for a great web developer who has built sites for personal brands. Interested? Know someone?
My column for Thrive Global (about the upside of aging) is taking shape.
Speaking of taking shape, I've been hiking and working-out pretty regularly (because in 100 degree temps, we AZ people have to walk around with no sleeves and arm jiggle is not permitted in the state.) But it sounds like, according to this recent research study, that I'll need to pick-up a team sport if I want to live to 120+ (my goal).
I'm "nesting" in the professional world, have attended at least 50 events and found places/groups that are starting to feel like home. The Arizona Technology Council, Experience Scottsdale, the Phoenix Business Journal events, and a group called Eliances have all resulted in my making great connections.
The Meet-Up world has been a mixed bag. I'll leave it at that. I'm curious about how WeWork's purchase will ultimately change Meet-Up. I'm predicting that technology and fee-based services will come into play at some point. I started my own Meet-Up group, which will also be an interesting experiment. It's called Happy Trails & Adventures, because Dale Evans is one of my Southwestern folk heroes. The main criteria is that you can't whine while hiking or hanging out.
Loneliness is a demon, for sure. People who welcome those of us who are solo at business events or other places are kind souls. I've started reading a lot again. Feel free to follow me on GoodReads and don't judge me for my taste in chick lit, please. I also do some crafty stuff (like knitting and needlepoint) and am teaching myself one new tech skill a month. (August was Adobe Spark. Not sure yet what I'm tackling in September.)
I've discovered that sleep and social patterns are really different in my new home state. People don't hang out super-late. Happy hour starts at 4PM and most restaurants are ghost towns by 8PM.  I treated myself to an Echo Spot on Amazon Prime Day. It has three great benefits:

I'm perfecting my IoT (Internet of Things) skills, which I'll need for the future.
I can wake up to the Kinks and find out the weather and hit "snooze" with minimal effort.
I can leave my phone in the other room, which means I don't check my messages at 3am.

I actually enjoyed the summer heat and I love staycationing. That basically means that you can enjoy the many resorts/spas for a day or a weekend. New York may have its first-run movies and 24/7 excitement (see #7), but lying on a floating beanbag in a pool is not too shabby.
Bridging the generational divide is one of my new missions. Business success will only come from the generations respecting each other and collaborating. I've discovered that many groups/places in Arizona skew very old or very young. I'd love to help change that. It's on my list of lofty goals for the next nine months.
So, if you're thinking of picking up and moving to a whole new place (where you don't know anyone), feel free to call on me for tips. This is my third major move in the past three years and I've learned a lot that I can share.
In summary, travel light…be patient…pick up time-consuming hobbies…and don't forget you can always go "home" to visit. (I am actually writing this aboard a flight back to New York City — to get my fix of snark, lox, and grit.) Keep a journal — either public or private — about your progress. You'll be amazed when you look back how you've evolved.
Now that the nine months are over, stay tuned for the "baby pictures" as I enter the next phase of my re-boot.