Swilling & Settling & Sherpas: The New Kid at 90 Days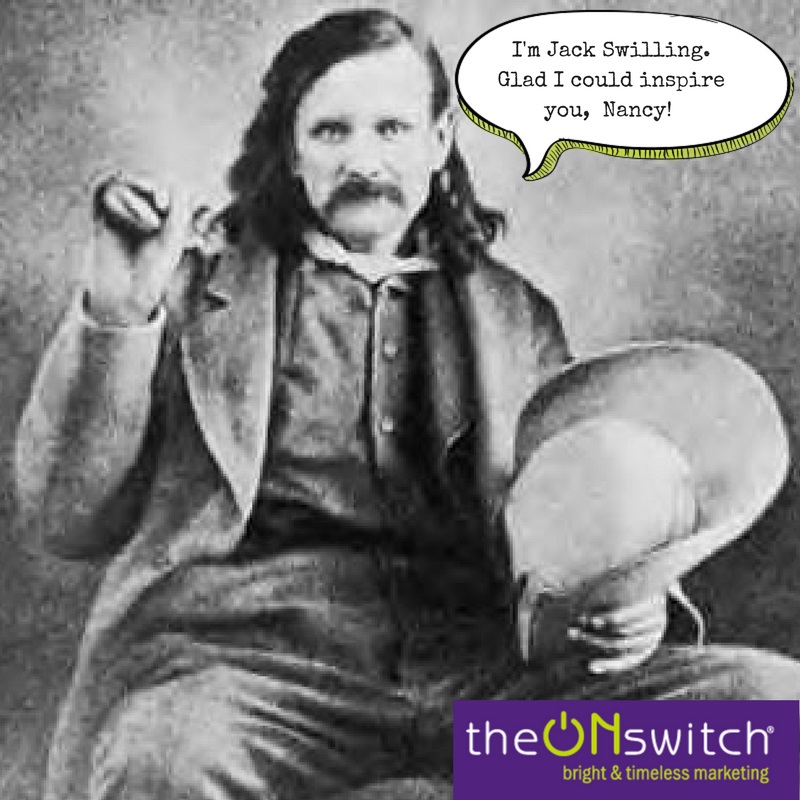 Jack Swilling is my new hero.
A musician, dance hall owner, canal-builder, and prospector, he was one of the first settlers and founders of Phoenix. Sadly, he was a bit too much of a party boy and died due to the effects of drugs and booze. But he was a risk-taker and pioneer.
As I approach my 90-day anniversary of settling in Arizona, I have new respect for all those early settlers (including a dude named Pauline Weaver from Tennessee — talk about overcoming adversity!)
I haven't invested in a saloon (yet) but I'm discovering that heading west and re-booting ones life is exhiliarating but can also be terribly scary and lonely. I'm finally feeling a bit more "settled" and even plan to throw an informal after-work party at the new Hotel Adeline for some of the smart, cool, and warm women I've met.
The term "transplant" is often used for people who come to a new place. Just like a body part transplant, the rejection process can begin immediately. That was the case in Minneapolis. By the time I hit 90 days, my soul and body were in full-on crisis mode. But these 90 days in Arizona have been completely different. People are welcoming, engaging, genuine, open-minded, and inclusive. Here are the highlights of the past three months:
I randomly met a "sherpa" at my nail salon. She is fun, wise, and one of the pioneering women in technology. (We have Citibank and MasterCard in common.) She invited me to an incredible event about the future of Scottsdale and has been introducing me to other awesome professionals. Just as the settlers had their guides, I now know Laraine Rodgers.
Figuring out which organizations to align oneself with can be tricky. "Try before you buy," has been Laraine's advice. I wrote recently about "the final rose" and my adventures and experiences with various groups. A lesson I learned from another mentor (Dr. Marsha Gordon) is that you can learn about how helpful and inclusive an organization is by the person who leads it, just as you can understand a company's culture by the values and ethics of the CEO. So far, I committed to Experience Scottsdale and the Scottsdale Area Chamber of Commerce, both of which are currently headed by people I would categorize as inclusive "mensches." They took time to personally welcome me to the area and discuss my background and business objectives. I also just switched to a new co-working situation — Spaces. Although I'm still a WeWork member, they have not yet settled in the Valley.
My new "circle" in Arizona needs to be multi-generational and accepting of women professionals. After having attended a few 50+ activities, I decided I need to hang out with a more diverse tribe. My trainer Brett (also a recent settler) organized a hiking group, ranging in age from 26 to 62 and I've concluded that common interests are more important to me than the date on ones drivers license.
I was on the cover of the Phoenix Business Journal and on the local ABC-TV affiliate. As we all know in the marketing world, having a third party endorsement can spark instant credibility. At least it doesn't hurt.
In conclusion…settling in a new place is both exciting and terrifying. I think I'm doing more-than-OK so far, thanks to the people  mentioned above, as well as my new buddies — Betsy, Stephanie, Lela, Lisa, and Gelie. I still suffer from waves of profound loneliness, but I try to heed this advice. I even found a great place to get my hair cut, which is one of those little things you take for granted when you've lived in the same place for years. I suspect that Jack Swilling didn't worry too much about his coif. But it was a minor source of anxiety until I discovered Veronica. Every settler has his or her challenges and quests.