Cast On & Sign-Up: First Steps in a New City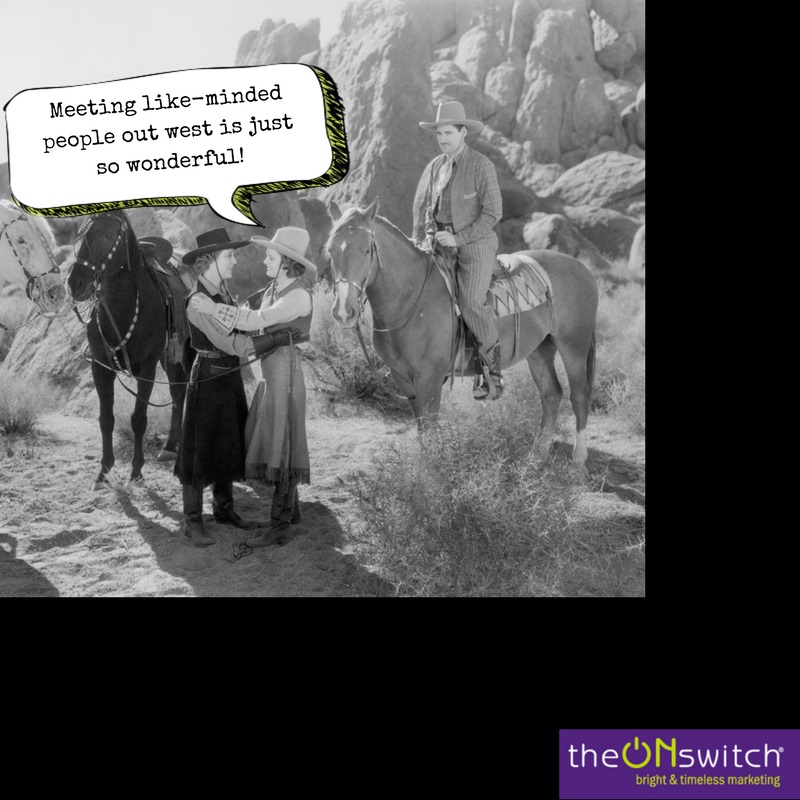 Reading Time:
3
minutes
My last post (about MN) was a tad negative.
But it generated 5,000+ views on LinkedIn and Facebook.
"You should write a guide to navigating a new city," my cousin commented.
Well, that's what I'm doing here. I'm on the third installment. Please subscribe and you'll get the new ones as soon as I hit the blue WordPress button. And yes…I'm hoping a literary agent or publisher is reading this and I become the Charles Dickens/Grandma Moses of serial publishing.
When "The Man Who Fell to Earth" landed on our planet, the first person he went to see was a patent attorney. I did not do that when I fell into Arizona. My intellectual property is well-protected thanks to my kick-ass IP attorney, Tiffany.
But what I did do immediately is look for ways to build my social/business circle. Before I even arrived, I connected with about 50 people on LinkedIn, some of whom got back to me and offered to introduce me to other people. I also published in a professional Facebook group that I was relocating, which almost immediately led to two amazing connections.
Although this whole "welcome wagon" thing is a work in progress, here are some things I did and discovered. I…
Joined two health clubs. One is closer to my home and one is less convenient but has fewer little kids and more business events. Even if I don't meet people I like, I will muscle-up and slim down.
Toured all the local co-working spaces and signed-on with one of them.
Became part of a knitting workshop (hence the "cast-on" in the title, for those folks who are familiar with needlework). Not only does knitting produce the same relaxation results as meditation, I met a few really cool women and will walk away with a handmade sweater.
Went to a few Meetup activities — hiking, movies, and a happy hour. That was a mixed bag. I met a great woman on one of the hiking excursions and we hung out afterwards. But the 50+ crowd seems to be comprised of many retirees who enjoy discounted appetizers, men who didn't get the #metoo memo, and women who are looking for men (not that there's anything wrong with that, but I'm in a relationship). The movie Meetup was a bust. Only four of us showed up and most of the other attendees just wanted to watch the film and not talk. Now that Meetup is owned by WeWork I suspect it will transform into something new and perhaps more segmented.
Took calls from two Chambers of Commerce. They both want me to join. I plan to attend at least one event before I commit.
Speaking of committing, I attended one networking group as a guest (although they swore they are not a networking group). I have never been to a Singles Party in the Catskills, but my guess is that it's a lot like this 3-hour "thing." Enough said. Large, un-targeted cluster communities are simply not my scene.
Committed to co-hosting local events for Ellementa. A little controversy is good for the soul. (Don't tell my 91-year old mother, however.)
And, of course, I talk to strangers. Not people I pass by in the mall, but my neighbors in my building (if I sense they are open to it), the aforementioned professionals on LinkedIn who seem to share a common thread, and occasionally random women sitting with laptops at Starbucks or other gathering places. You never know who you might meet.
Since I appeared in the Phoenix Business Journal, strangers are contacting me too. Some are great, some want to sell me stuff, and a couple are a little creepy. It'll take me a while to "find my tribe," but the lessons I've learned so far are:
Keep an open mind and heart
Trust your gut
Try before you buy. Don't commit lots of time or money to a group or place until you're sure it's a good fit
Even the not-so-great experiences are part of the learning curve.