Branding My Ass! (Is the Brand Really Dead?)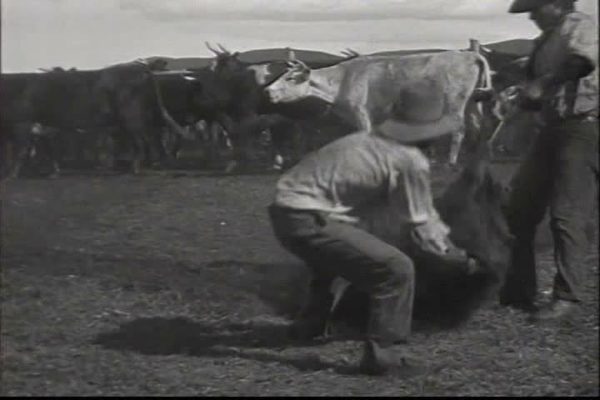 Is branding still relevant in today's digitally-obsessed marketing world?
My simple answer is, "Hell yeah…maybe even more than ever." I'm not talking about an awesome logo that looks the same on your Instagram feed as on your website, app, trade show booth and swag. And I'm definitely not talking about livestock branding which, like marketing branding has evolved. (Cold branding has replaced hot branding.)
I'm talking about real flesh-and-blood, soul-based branding. The type of experience that transcends what you do as a company and oozes out of the pores of every customer interaction — but more like a soothing subliminal mist than a flood of lava.
Over the past decade, companies have become so consumed with technological functionality, AI, and bots that they often forget that real life people are buying their products and services and interacting with their brands. In fact, MasterCard (who has had the longest-running brand campaign in history) is evolving their Priceless campaign to be more about human experiences than stories. Their recent research also shows that 79% of people worldwide would rather deal with a human than a system.
Look at what's happening with Uber. They were so focused on developing a killer app and convenience that they forgot that part of the travel experience was being treated with respect by a driver. Until robots are driving robots, human decency will never go out of style. Values are a key part of brands — yesterday, today, and tomorrow.
Despite mergers and buy-outs and near-death experiences, these 19 brands have survived 150+ years. Although many of them have diversified their product offerings over time, they've stayed true to who they are.
Some newer small businesses seem to be getting branding right too. I just visited Mission BBQ in Maryland. I'm not big on military stuff, so I was a little suspicious when I saw a giant camo-clad vehicle parked in front. Not only was Mission's food terrific, their staff was clearly well-trained to deliver a great experience — respectful, smiling, and efficient. I later learned that the company is passionate about ALL people who serve their communities and country and each location participates in local fundraisers to support police, firefighters, and veterans. We hear a lot of blah-blah about company culture these days, but this is clearly a business where the founders live, eat, and breathe their brand — and infuse it into every customer interaction.
Logos, icons and even sounds are still critically important. Maybe even more than ever. They don't just represent a company…they stand for an experience. A great article from Fast Company by Paul Woods counsels agencies to "move toward a truly integrated model that doesn't just tell people to buy shit, but instead makes things that people want to actually use. The modern brand agency needs to build meaningful brand experiences." Here are more predictions about the brand of the future.
My own little brand (theONswitch) has always stood for unique ways of thinking and creating rather than copying. Getting to the heart and soul of why a consumer or business buys and then putting those wants and needs first. Writing short and compelling messages that disrupt and delight. Respecting history and having fun with it. And consistency across all communications media — conventional and digital. My logo (which was a "housewarming gift" from Overabove — formerly Outthink) has survived 13+ years (although I changed my tagline from "Powerful Marketing" to "Bright & Timeless Marketing" after the whole Power thing became a little too 1980's.
I speak and write a lot about cross-generational collaboration. When it comes to branding, I believe that the "brand of the future" will be defined by a meeting of the minds between traditionally-trained branders like my peers and the next wave of digital geniuses. At the end of the day, we all care about selling things to people that they need and want. And doing it in a way that makes them feel good about the humans and companies they give their money (or card number) to.
CMOs may come and go. Apps may be downloaded and deleted. Consumers may stop drinking Coke and switch to Coke Zero. But a brand is a brand is a brand. Will YOURS be around in 150 years?