Geography Lessons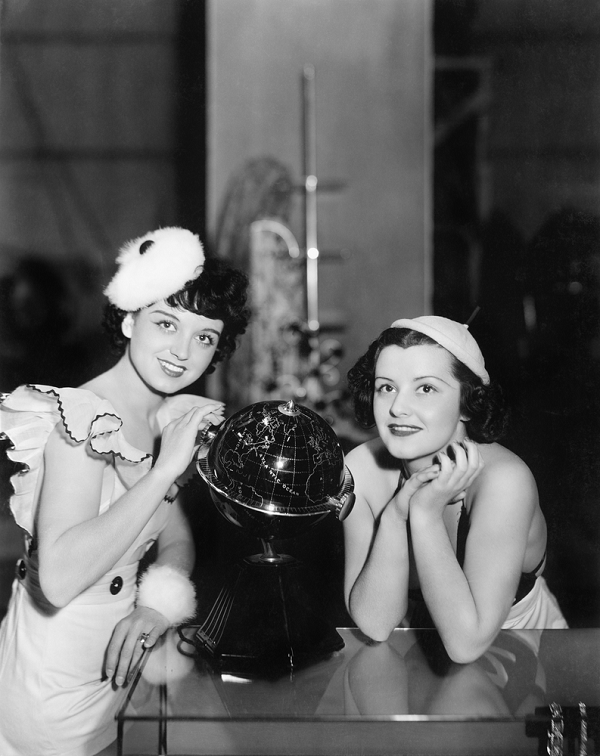 I write this from the air…
as I head back from a five-day journey, which included Los Angeles and Houston. Air travel these days is no big deal (if you exclude the aggravation of delays, frequent flyer blackout dates, unpleasant airline employees, strip searches at the TSA station, and carb-laden airplane food).
Here's what airplane travel looked like in the dark ages of the 1950s and 1960s. I remember those days. WARNING: You'll get so sucked into the Fast Company article that you might not return to this blog post. Please come back! You have a round-trip ticket!
I attempt to make my air travel experiences as pleasant as possible. I chat with my seatmate (but never too much). I read, I work, I write, I knit, and I sometimes nap. If you look at the journey as a potentially exciting part of the trip, it can be more enjoyable.
But now on to the trip itself…
I never cease to be amazed by the regional differences in people, architecture, food (see below), and pace of life just within our country. Los Angeles is like multiple cities. I stayed downtown this time (or DTLA as the locals call it). A stark contrast to Santa Monica and Hollywood and Pasadena and Disney for sure. A couple of locals told me that they hadn't been downtown in years. Pity. It's a really cool and diverse area, and I urge all my NY friends to stay there when they visit. But, unless you like prison-like accommodations and deafening hipster bars, you might want to avoid the Ace if you're staying more than one night. (I did like the giant "Jesus Saves" sign outside my window, however.)
I may have been in Houston many years ago, but I didn't remember it. Everything seemed really HUGE, especially Joel Osteen's church (which was up the highway from my hotel). And they seem to really love their freeways here. I was thrilled I got to leave the city and visit my client at Camp Lantern Creek and Lantern Creek Events. On the way back, I was tempted to stop at the giant cowboy boot emporium right off the highway (but I restrained myself…maybe next time).
I ate at Houston's two restaurants here (not both on one night) and marveled at the fact that this restaurant group can maintain such consistency in their "stores" across the country. As a branding chick, I'm sort of fascinated by how a company can never blow it on food and service consistency. I also like their subtle geographic menu twists and was forced by the bartender (well, not really) to consume a memorable piece of Texas Toast at one location.
When I travel outside New York, I also realize:
The world doesn't really revolve around "my" city. People live, play, and work in other places without ever missing Manhattan.
I speak really quickly
Trees are different in other parts of the country. (I'm particularly partial to palm trees)
Getting out of town is good for my soul (and, ultimately my business. I have lots of cool new ideas in hotel rooms and airplanes. Lots of "think time.")
My next post: What I learned at the Cannabis World Congress & Business Exposition. All about an industry that's growing like weeds!