The 100 Years Club Installment #11: I Am the Matriarch!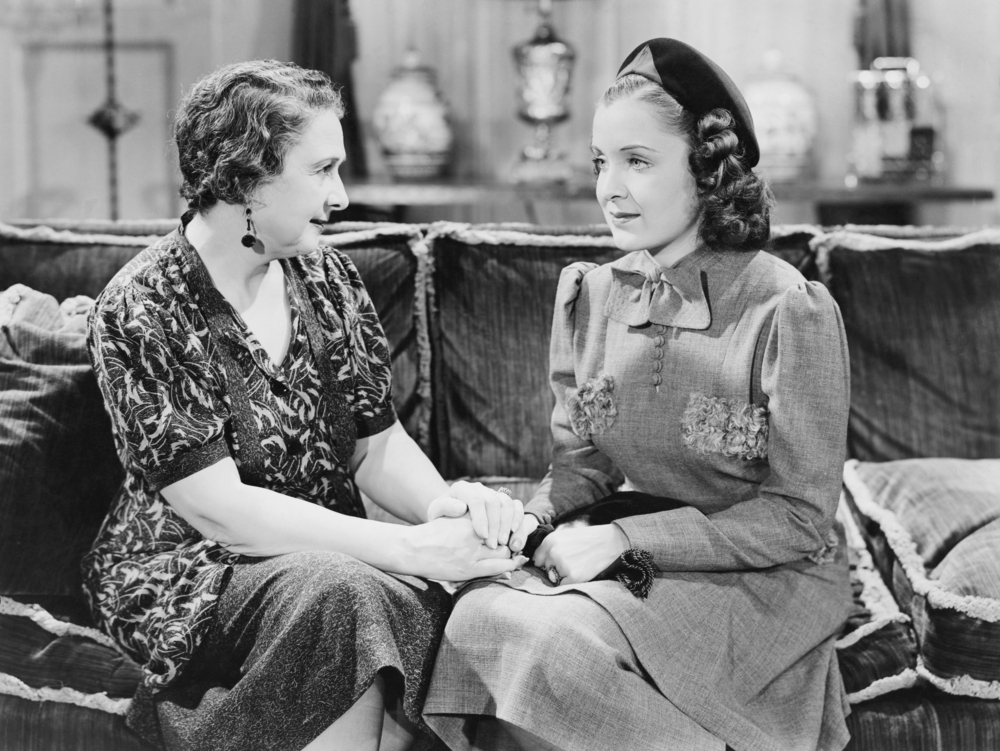 Reading Time:
4
minutes
How the hell did that happen?
Most of the older women in my family are dead. So, here we are — a few weeks away from Mother's Day — and I'm officially one of my clan's matriarchs!
April was all about spring cleaning your life and your relationships. And now, I'm going to "talk" a little bit about my role in the family and the world and how I wound up here.
The dictionary definition of a matriarch is:
"A woman who rules a family, group, or state, especially a mother who is head of her family and descendants."
That sounds pretty important, right? I've been the mother of invention for many businesses, and I think I did a decent job raising my daughters. I'm not sure I'm quite ready to assume the title of family "governor," but I'll do my best.
I am, however,  embracing the fact that I now play a new role in the lives of the people around me.  I've become a:
Mentor: The interns who've worked with me over the past 20 years have gone on to do some amazing things, and I still offer help and training to lots of people of all ages and stages. They think I'm pretty wise, but I'll always admit my ignorance. My involvement in the Society of Saleswomen has also provided an amazing opportunity to guide other women who are grateful for my insights and connections. If I can't always be the "cool mom" to my own daughters, it's the next best thing.
Mother: My daughters are now in their 30's, which I still can't wrap my head around. They are amazing women. I try to always be there when they need me (which I didn't always do when I was working full-time), and they help me become my best self. Like their mother, they never refrain from feedback.
Nana: A relatively new role for me, I am disrupting grandmotherhood. I don't live near the little people, but I do the best I can. When I visit, I make-up stories and create books with them on Canva. Last year, I experienced their first major amusement park with them, which may become part of a new family tradition. You're never too young (or too old) to ride a roller coaster. I just won't do the backward ones. Here's my comedy act on the new nana (the clean version). If you want to see the unfiltered version, please just e-mail me. (I drop a lot of F-bombs and say even more provocative stuff.)
Historian and storyteller: This is an important one. When my mother died at 95, I digitized all our family albums and home movies. I wish I knew who everyone in the pictures is. But, when my younger family members ask questions about relatives, I know some of the answers and can point them to the Google Photo file.
You don't have to have kids to be a matriarch. You just need to be wise, nurturing, helpful, empathic, and pragmatic. Helping other women (and men) younger than you rather than competing with or envying them is also critical!
The New Matriarch
Although I'm very much of a caretaker, self-care has become as important to me as fulfilling others' needs.
As one of the first generation of women who worked full-time AND had kids and then helped care for an aging parent, I still feel selfish and off-kilter when I do things just for myself.
But, as the title of this series states, I plan to be a member of the 100 Years Club, which means that I need to remain healthy, active, relevant, and forward-thinking.
Those old black-and-white pix and 8mm movies remind me of how far women have come and that I come from a long line of bad-ass women and rule-breakers, many of whom lived to their 90s.
I asked Shutterstock's AI to create an image for the term "matriarch." The below photos were the outcome.

I love AI and even wrote a book about it in 2017 (and another free one for writers this year). But this art-generating AI deserves a long time-out and should be grounded!
The Google search images were also pretty weird. So, this May, let's reimagine the matriarch (and teach AI what wise women REALLY look like)! That would be a wonderful Mother's Day gift.
---
Listen to Momma…Some Cool Links for More Info