"I Do!" or "I Wanna Hook-up?" Millennial Mating Calls (Chapter 6)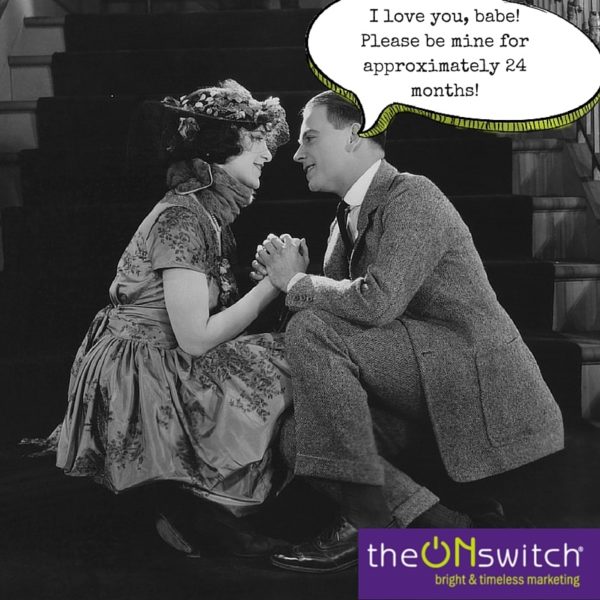 Reading Time:
2
minutes
How do millennials view dating and marriage?
This morning at the gym, a young woman was showing off her wedding ring to a friend and gushing about her honeymoon. She could have been of any age or any era. The wedding industry is huge — $300 billion globally (and $55 billion in the U.S.).
Online dating (which generates $22 billion in revenue), Pinterest-driven wedding planning, and same-sex marriages (up 100k since the Supreme Court ruling) have all changed the way in which we get hitched. But are millennials fundamentally any different from the generations before them in terms of their relationship perspectives?
One would think so. Here's why…
Taking Vows…and baby makes three…
Despite the above statistics, some millennials ARE choosing to wed. And they are becoming parents too!
Have you heard of the "starter marriage?" 'Til death do us part is no longer the rage, as many couples (43% in fact) believe that the institution should be evaluated and re-upped (or not) after a couple of years.
But some couples hang in long enough to reproduce. Millennial parents are a rapidly-growing population and they are actually rather traditional. A whopping 48% of them believe that children are better off with a stay-at-home parent. They are also not "helicoptering" the way Boomer parents often do and are proponents of unstructured playtime.
As long as the average life expectancy keeps increasing, the notion of a soul mate for life may, like dating, be an outdated concept. Love isn't dead. It's simply been hacked.
P.S. For more millennial mania, please subscribe to badgirlgoodbizblog.com.