Life and Death Online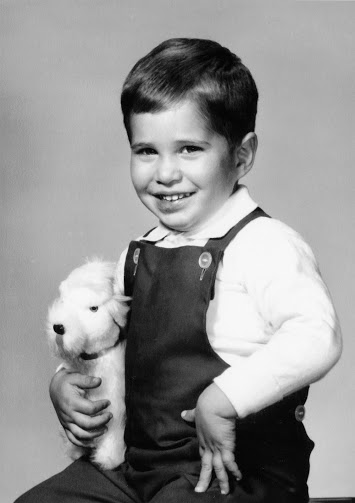 My little brother just died at the age of 56.
Blogging about it seems a bit odd, but also fitting. Abe (named after my grandfather) was always a tech guy. He composed music on his computer long before it was cool and common to do so. An engineer, his last job was for a company that developed voice recognition software and he proudly took me on a tour of their offices near Boston.
Even as a kid, he was always "experimenting" with science and gadgets. He once almost set fire to our garage during one of his experiments. He was curious and full of energy.
Abe took up cycling later in life and it became a passion. I was awestruck. Here was a kid who hated gym class who was going on rides for miles. He also learned to knit at one point and seeing him with needles and wool in his big lumberjack-like hands always made me smile. He made awesome gigantic sweaters and I made him funky chemo caps when he got sick. (He said he fit right in with the tech hipsters at work.)
When he found out he was dying, he traveled and renovated a condo for his family. He readily volunteered for experimental treatments and many of them were responsible for prolonging the quality of his life. He even got married after his diagnosis. At one point, he blogged about his cancer treatments. It was a good distraction for him.
He hated being in the hospital and insisted that I take him out in his wheelchair to explore the health care facility. He insisted we go outside (which was against policy), but I've always been a rule breaker and it made him really happy.
Abe even coerced me into buying him a root beer out of the hospital vending machine (even though he couldn't drink soda at the time). He just wanted it on display as a motivator to get strong again. We had always been "partners in crime" after my older brother went to college and my little brother was great as a confidante and secret-keeper.
Although he was a private and very humble person, he shared his heart and humor with many. And he sometimes looked to me, his big sister, for advice and perspective. He didn't judge…he didn't try to control other people. He experimented and loved and trusted.
Would Abe mind this public tribute? Probably not. He would just smile his trademark smirk and chuckle. "If it makes you feel better," he would probably say.
And it did. I'll miss you Abe…