My First Quarter Listicle. Where's Yours?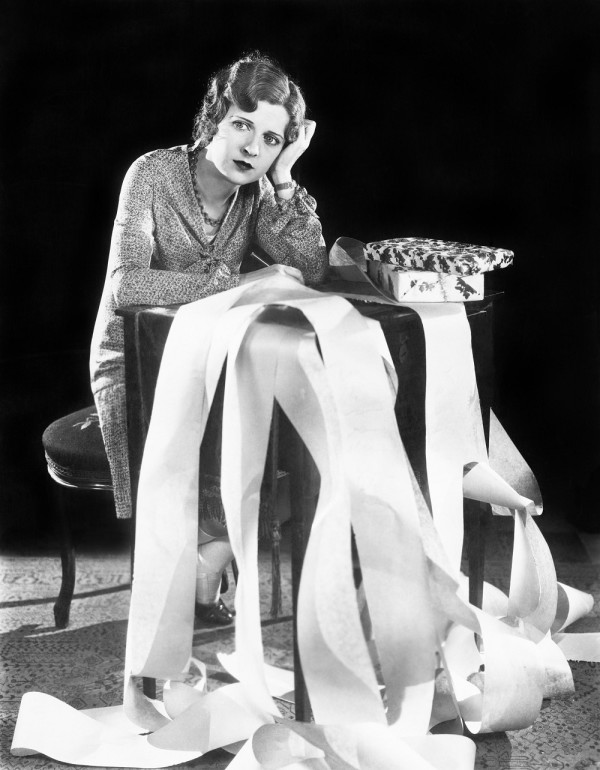 A listicle? It's not like a popsicle or a testicle.
See the links below for the definition.
Here is my first quarter WOW and GRATITUDE listicle and my mini-listicle (a misticle?) for the second quarter. It's a great business exercise. Way better than a boring business plan. It's simple. Just make a list of what you've accomplished and are grateful for in the first quarter. I include both business and personal things on my listicle. Balancing all your passions is so important for your mental health and energy. I thought coming up with 100 things would be tough, but if you focus on the little things, it sort of flows. (I started with 90 because the first quarter contained 90 days, but I threw in a bonus 10. Some are kind of a stretch, I admit.)
Next, outline three big (or little) things you'll accomplish in the second quarter. Then, actually do them. A listicle without action is simply an inerticle.
In my first quarter I…
Had the most successful business quarter in about 10 years.
Reviewed my Quickbooks every week.
Signed four great new clients.
Hired an amazing new intern.
Re-hired a past intern.
Trained our interns on a range of new  skills.
Found some great new sources of interns and ways to hire.
Paid my interns a fair wage. (I believe strongly in that!)
Made progress on cracking the code on working with millennials (to be continued…).
Practiced patience and empathy as a leader (most of the time).
Led a couple of awesome brainstorming sessions with my team. (Love those white boards at WeWork.)
Produced an exciting new online women's business "community" for our client Booker.
Learned how to navigate the downtown subway system, as a result of #12.
Launched a new website for FashionCampNYC.
Supported an incredible trade show for White Plains Linen.
Volunteered my marketing brain for Yonkers Partners in Education.
Connected with hundreds of new people on social media.
Moved to a great new office space at WeWork.
Decorated that space on the cheap.
Bought healthy snacks for our interns (and myself).
Met some interesting people on the elevator and at happy hours.
Creative-directed a video shoot for one of our amazing clients, Farrell Building Company.
Taught a workshop at the Nightclub & Bar Show.
Wrote a bunch of blogs for the Nightclub & Bar website.
Stopped saying "ummmm" when I present.
Stopped doing weird things with my mouth when I'm on camera. (I still wave my arms, however.)
Facilitated a problem-solving session at the Tri-State Camp Conference.
Despite airline drama, was able to get lots of work done remotely during my travels.
Secured a new (paid) writing gig.
Connected with an awesome PR firm that got our client major media in just days.
Wrote a post about PR pitching that generated incredible viral buzz.
Re-launched theONswitch e-newsletter, with a new name and focus.
Unearthed some fantastic new social media techniques.
Created social media strategies for all our clients.
Perfected the art of storytelling.
Learned to incorporate #35 and my sense of humor in my speaking gigs and leadership style.
Amped-up my LinkedIn usage and am now a true believer in its power.
Finally figured out how to use Prezi without hiccups.
Mastered the art of Swyping on my Galaxy Edge 6.
Found a way to keep track of all my passwords.
Subscribed to several new e-zines.
Remained calm during crises (most of the time).
Discovered three new terrific graphic designers.
Built solid relationships with our new community team at WeWork.
Scored a press pass to attend Collision in New Orleans.
Blogged almost every day.
Secured some amazing media hits for my company and my clients.
Connected several great professionals with other professionals.
Was asked to serve as Executive Director of a great new women's membership organization.
Mastered Canva.
Mastered Instagram.
Came up with a cool new product/business idea. Stay tuned.
Became a grandmother. That's a big one!
Was present for the delivery of my granddaughter and didn't pass out or throw up.
Discovered I still have my maternal skills. Was able to get the baby to sleep in 15 minutes.
Lost my brother, but connected with so many great people as a result.
Learned that social media is a terrific way to celebrate someone's life. (See #56.)
Sold my suburban home.
Dealt with bats in the attic without freaking out.
Lost my wallet, but then found my wallet.
As a result of #60, met some great customer-focused bankers at Citibank.
Found a great place in the city and re-urbanized.
Found an awesome interior designer who worked miracles with 400 square feet.
Kept my apartment clean and learned out to use paid washers and dryers again.
Celebrated my 60th birthday.
Became a (positive) spokesperson for women over 50 (and over 60).
Re-connected with my elementary school friends at my birthday party.
Got ready to attend my high school reunion and helped find long-lost people.
Helped put together the reunion playlist which…
Re-kindled my love of music which…
Prompted me to start a new iTunes library.
Blogged about turning 60…which led to my making some awesome new Boomer connections.
Spoke to my 89 year old mom almost every week.
Traveled to about seven states.
Squeezed in some pool time during my travels.
Squeezed in gym time during my travels.
Squeezed in massage time during my travels.
Mastered the art of packing in 30 minutes.
Mastered the art of packing light.
Got some terrific Hertz discounts and first class upgrades.
Got a decent amount of sleep.
Binge-watched my fave TV shows (Shark Tank, John Oliver, Walking Dead, Girls, Younger) and found a new one (Billions).
Saw all the Oscar-nominated movies.
Ate clean.
Lost 10 pounds.
Walked 10k steps a day most of the time. (Love my Fitbit!)
Discovered two new brands of fruit-flavored vodka (coconut and fig).
Spend three days in Las Vegas without drinking any booze.
Worked-out a decent amount.
Smiled a lot.
Laughed a lot.
Avoided toxic people.
Did one nice thing for a total stranger each day.
Bought sensible snow boots and rain boots.
Bought some amazing spring clothes on sale.
Got my teeth cleaned (on schedule).
Saw my doctor (on schedule) and got a clean bill of health.
Had mostly good hair days.
Spent time hanging out with girlfriends.
Wrote this listicle.
In second quarter I will:
Continue my efforts with the work/life balance thing, making time for family, friends, and travel.
Be a memorable leader and innovator.
Consistently wow my clients (and readers) and deliver great results for them.
A list of stuff about listicles: