Class Trip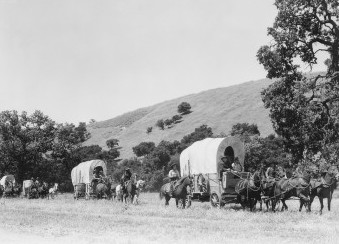 Exploration = education
Before my daughter started college, she went on an adventure in the wilds with some other students. I decided that before the fall/winter work frenzy kicked in that I would take my own "field trip" to somewhere I'd never been before. I was both the student and the chaperone.
In school, we usually had to write a summary of our class trips and what we saw/learned. Here's my executive summary version…
The hours on the plane were great "thinking time." Ironically, the wi-fi was broken, so I was able to devote more time to reading (both for pleasure and for work) and writing (mostly for work).
I planned some mini-reunions. I met-up with some colleagues I hadn't seen in years. Seeing people from one's past can give perspective on how you've changed and grown over time.
Challenging myself physically, I took two hikes and an epic bike ride through the mountains, and across little wooden bridges over babbling streams. I'm hardly a hardy chick, but I was amazed at how much my aging body can handle if I put my mind to it.
Talking to strangers along the way (the family on the hike, the guy who pierced my ear in Boulder, random people at bars and restaurants) made me feel more connected, as I learned about my location from "natives." I kept in touch with my friends back home via social media, and that made me feel less lonely at times.
And, of course, I relaxed. A massage, late sleep, and a couple of decadent food treats always have to be part of the adult field trip experience.
Although I love traveling with other people, this solo experience was a new and refreshing one. I'm already thinking about my next destination. Any fellow explorers out there?
———————————————————–
Below are just a few of my highlights/picks from my travels…
| | |
| --- | --- |
| | When in Boulder…this place on Pearl Street has great jewelry and, if you're contemplating another ear adornment, James is your guy! |
| | Great eats AND great service. The Hillstone group of restaurants is like my "foodie family" when I'm in a strange city. |
| | My only complaint about my entire trip were the small group of people who talked too loud in public or got into my space. And I thought only New Yorkers had boundary issues. Here are some insights into "loud talkers" |
| | Last but not least, here's some stuff about Vail, where I spent a couple of days. I had only been there to ski previously, but it's an awesome summer destination too! (I even ran into a neighbor here, so I guess the secret is out!) |